The best in vending just got
better
Canteen of Fresno makes vending even better. We work with dozens of Fresno-area companies to turn the vending machine into an even more powerful employee benefit by subsiding products. It makes items, such as the healthy solutions, less expensive or even free to employees while still controlling inventory. Gain these perks without sacrificing service thanks to efficiency-improving technology upgrades.
Refreshments

employees crave

Enjoy the best variety of vending options at your Fresno business including the latest must-haves.

Deluxe beverages

Quench your thirst with anything from the top soda flavors to the latest sparkling water varieties.

Appealing snacks

Beat hunger with a wide range of crunchy, sweet, and savory options just right for Fresno tastes.

Healthy picks

Empower healthy eating habits with flavorful items that pack a nutritious punch.

More food selections

Offer meals and food items to Fresno staff and guests through food vending machines.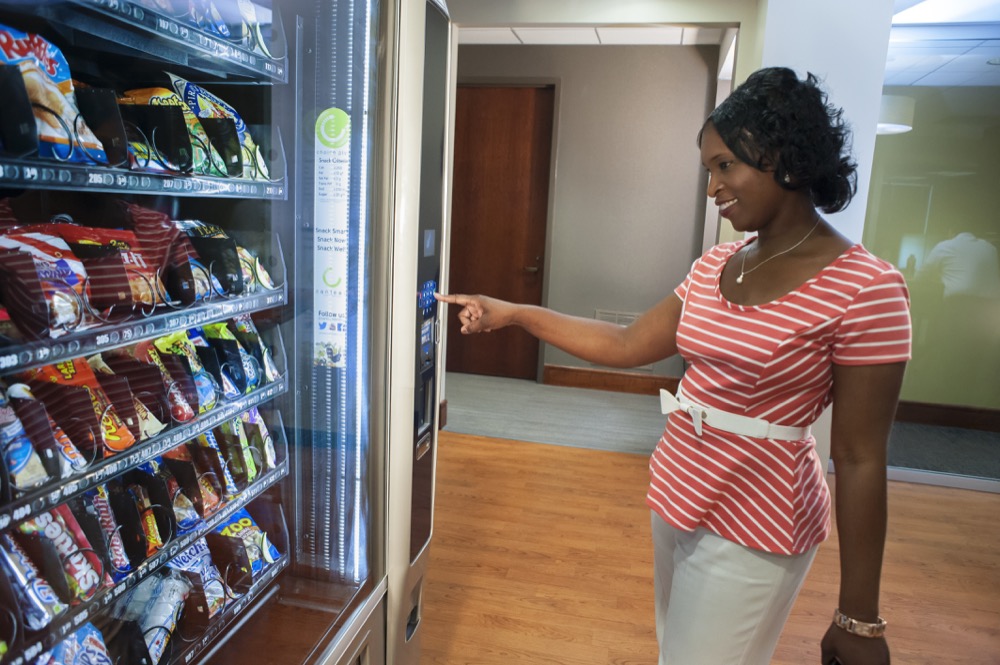 Reach out for the best vending machines in Fresno — Canteen of Fresno at (800) 734. 4782 or email us at info@canteenfresno.com.